Pro Shop
The Pro Shop at Shamrock Golf Course is stocked with essentials you need for a great game of golf. 

If you have problems with your golf clubs, or want to explore a new custom set, we have on-site custom club fitting from Bomber's Golf.  Professional clubfitter Brent Anderson has a workshop nearby and can fix most club problems within a few days or get you a new set in about a week.  Check out www.bombersgolfshop.com for more information.
---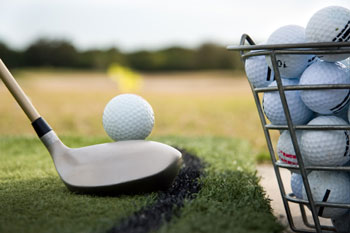 Practice Facilities
Come early and work on your game on the driving range and practice green.  See the immediate results that come from warming up before a round, or stop by in your free time and perfect that shot you've been working on.
---
Snack Bar
The snack bar at Shamrock Golf Course has the fuel to get you going before your round. You can also stop by after your round and enjoy a beverage under our large outdoor pavilion or in our air conditioned club house.